I did a trade last weekend with Michelle at
Le Poppy Design
- cookies for party decor!! She needed cookies for a "Milk and Cookies" Party for a 1-year-old whose nickname is "Morsel." I needed decorations for my Baby's 2nd Car-Themed Birthday Party. So we helped each other out!!
#1's for the Birthday Girl

Here they are in action. First of all, can I just say - Doesn't she do an INCREDIBLE job??? CHECK OUT THIS TABLE!!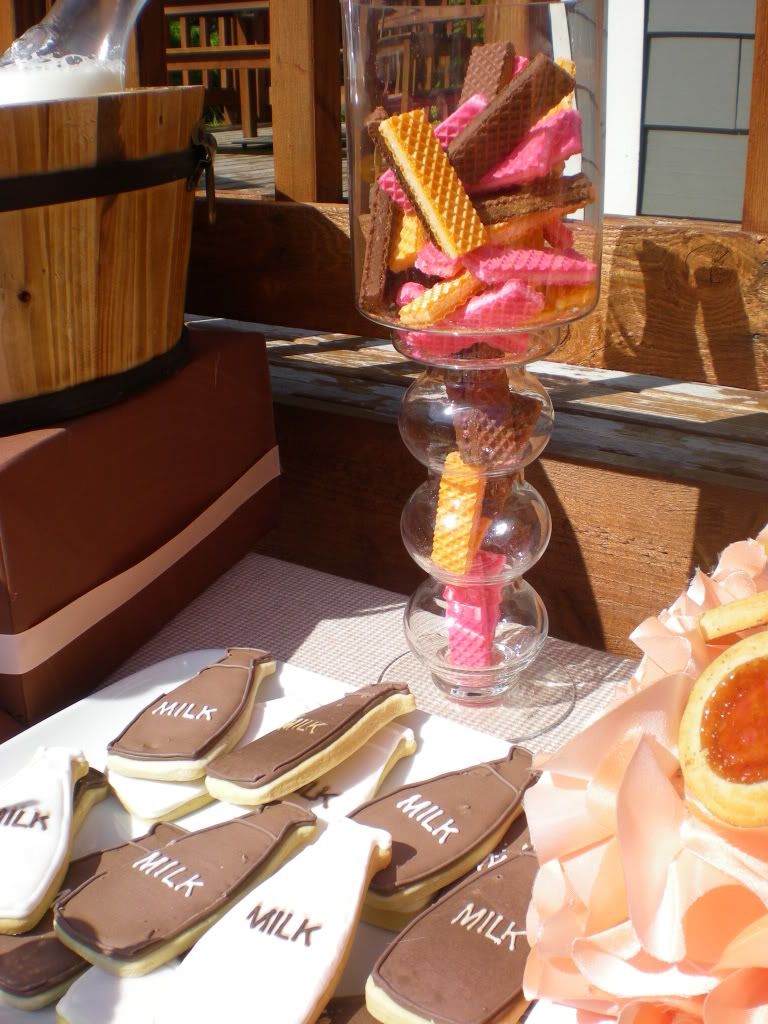 I've never seen so many cookies in my life!
-----------------------------------------------------------------------------------------

...and this is what I received in return:

PERSONALIZED cupcake toppers!!

a CUSTOMIZED banner!

a PARTY hat!

and last but not least: PARTY INVITATIONS!

My only regret? Not flying her town to Texas to set up my party! Man, I could have really used her help!
Pretty amazing, right?
Le Poppy Design
also has a
FACEBOOK FAN PAGE
, an
Etsy
shop
, where one, two, or all of the items above can be purchased - and they're totally customizable!! And can I just say, first hand, the quality is TOP NOTCH! If you're fortunate enough to live in the Seattle area, Michelle can hook you up with a party that will be the talk of the town - but she's booked out for months so plan ahead and get on her list ASAP!